Your generous donation to Community Vision supports our work to help people experiencing disabilities in the Portland area achieve independence.
Donate Now
Community Vision and AmazonSmile
Community Vision, Inc. participates in the AmazonSmile program. By using the program, your Amazon purchases will support Community Vision at no cost to you! When you shop at smile.amazon.com, you'll find the exact same prices, selection and convenient shopping experience as Amazon.com, only with the bonus that Amazon will donate a portion of your purchase to your favorite charitable organization.
Donate a Gift: The people in our programs often do not have extra money for the small luxuries that make life in the Metro area so enjoyable. Donated gift cards to restaurants or grocery stores, movie tickets, sporting events, performing arts or museum passes, haircut certificates, or posters, music and DVDs make life's small pleasures possible. We maintain a wish list with very specific requests as well.
Attend an Event
Community Vision is happy to announce several great events in 2016 for you to have great fun while supporting a great cause. From riding in our Harvest Century Ride to Golfing in our Annual Vision on the Green to coming out for our inaugural Dream Builder's Ball, there's something for everyone.
Attend an Event
Volunteer
Work Party: Be a part of a team that accomplishes a home-based project for a supported individual such as painting a house, pulling up weeds, or repairing a fence.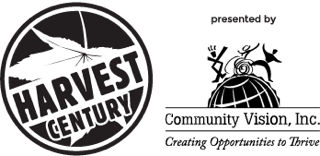 Harvest Century: Be a special event volunteer at our annual cycling fundraiser in September. The Harvest Century features four looped routes (3, 45, 75, and 100 miles) starting from the Civic Center in downtown Hillsboro. We need over 200 community volunteers to register participants, load trucks, cut hundreds of bagels, drive support vehicles, stuff goody bags, and much more. Volunteer locations are in Hillsboro, Forest Grove, Newberg, Canby and Sherwood. Group opportunities are available and make a fun team-building activity.
Volunteer
Learn & Advocate
Educate yourself about developmental disabilities and look for ways to make your community more inclusive to all people. Encourage your friends & co-workers to do the same. Work directly with Community Vision job developers to communicate your business' needs and learn how someone we support could join your team.
Advocate