The Seven Corners Gallery was created to showcase the work of artists who experience disabilities. Alongside their work, we display a brief bio of each artist to share their story with the community. Sharing stories and the voices/artistic expression of the artists will open up their world to the community, promoting connection and relatability. Our intention is to promote understanding, acceptance, and inclusion.
We also hope that the gallery opens doors for the artists and for others who will follow in their wake. We want to show people with disabilities that there is a future for them as an artist, and encourage them to pursue art as a means of expression.
Lastly, we look to build community by holding Exhibition Opening Events and Artist's Workshops. Art will be a common ground for conversations to begin and, ultimately, friendships and community connections will form.
Very excited to announce our next Call for Artists!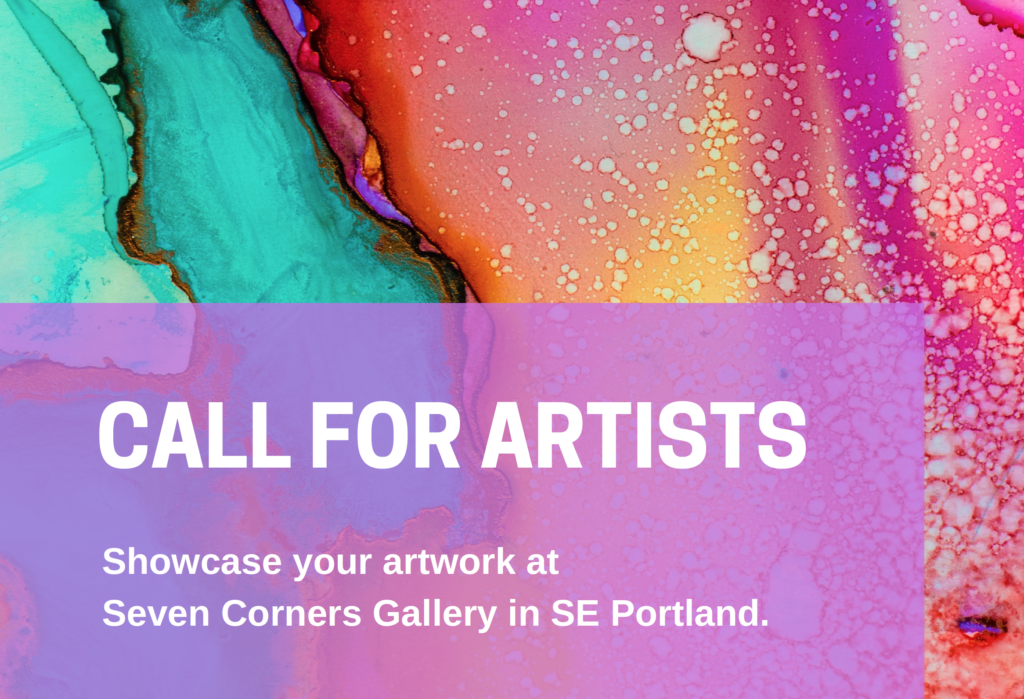 Seven Corners Gallery is seeking artists for exhibitions at the Seven Corners Collaborative building in southeast Portland. Four artists will be chosen for the quarterly exhibition in the Gallery window facing SE Division. Each of the four artists will receive a $500 stipend, made possible by The Holzman Foundation, Regional Arts and Culture Council, and the Oregon Arts Commission. Additional artists will be selected for a group exhibition that will be on view throughout the Seven Corners building. We are seeking artwork in a variety of media: photography, drawing, painting, printmaking, digital/video, small sculpture, collage, photography, etc.
Submission deadline: August 2, 2019 by 5pm.
Click Here for More Information