Our goal is to develop a state-of-the-art public facility, the Seven Corners Community Collaborative, to address the broadly rooted educational and economic disparities facing people with disabilities in the Portland area.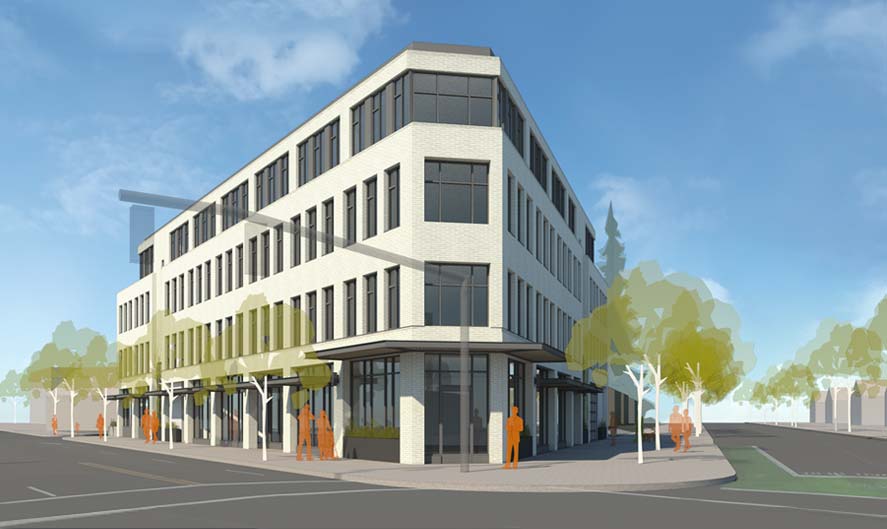 Seven Corners will empower people with disabilities by addressing three pressing needs within the community:
Increased Capacity to Serve: The Seven Corners Community Collaborative will exhibit an innovative partnership by co-locating three non-profits that serve people with disabilities and their families. Community Vision, FACT Oregon, and Community Pathways will provide wrap-around services in one single location that impacts individuals across their life span.
Access to New Technology: The Assistive Technology Lab will educate and equip individuals with life-changing technology.

The Discovery Lab will connect individuals of all ages with tools to utilize when they participate and contribute fully in their home, school, work, and communities.

Set a Standard for Accessibility: Serving as Portland's first fully universally-designed building, the project will set a standard

on the importance of accessibility for all.
By incorporating universal design features, Community Vision is illustrating a dynamic model for the Pacific Northwest that will be nationally recognized.
Visit Seven Corners Community Collaborative
Project Overview
Located at 1949 SE Division Street in historic Ladd's Addition, the Seven Corners Community Collaborative will be highly accessible via public transportation and commuter routes. Sustainable measures will be incorporated into the building design including the use of high-quality building materials. The building will serve as a neighborhood hub with partners and community entities having access to shared spaces.
Building Features Include:
Assistive Technology Center

Community Conference Rooms
Training and Education Rooms
Event Space
Outdoor Deck
State-of-the-Art Kitchen
Ground-Floor Retail Space
Green Roof
Weekly Tours Highlighting Accessibility Values
Building Details:
25,000 Square Feet
Architect: Waterleaf
General Contractor: Grand & Benedicts
Interior Design: Krauss Design